Check Out 5 Best WordPress Translation Plugins for Multilingual Website!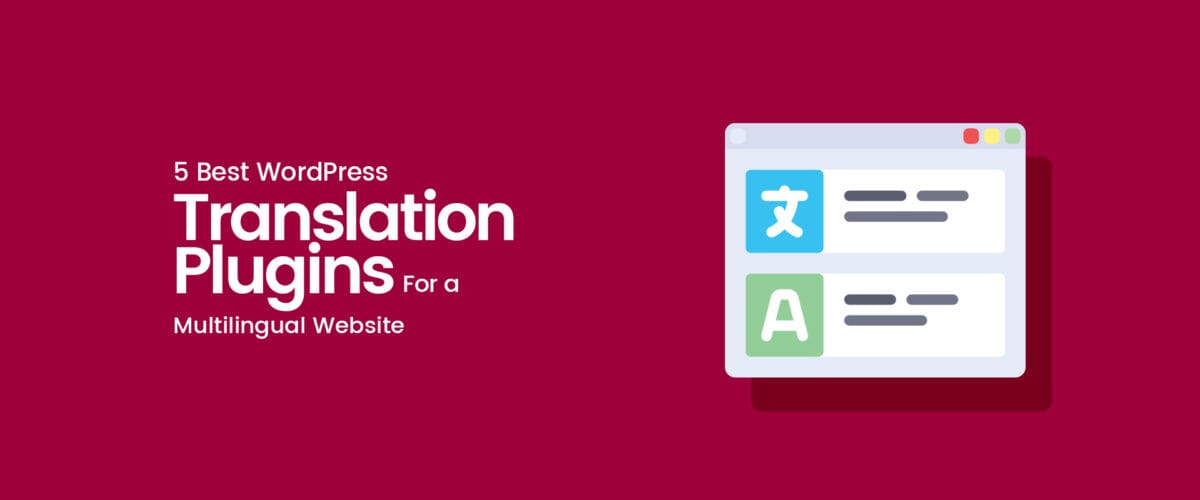 If you are baffled at picking the best WordPress plugin for your multilingual website, then it's time to throw a bit o' light.
It is evident that having a website where most of your traffic hails from different parts of the world requires something impeccable which would provide your users with a seamless experience. Herein comes a WordPress plugin that eases a hell lot of your stress by curating a localization strategy.
For any translation plugin, you have two methods to consider before landing with THE ONE!
Manual – Here you have to write every translation or hire a translator. It is a rather tedious procedure and a pricey one too! However, it does make sure that all your translations are perfect.
Automatic – The site gets automatically translated by your computer. It resembles the workings of Google translator. Although easy and quick, it can, however, cause errors as computer translations aren't foolproof.
[Note: The 3rd secret method is a hybrid one where you can opt for an automatic site translator and then manually correct your errors.]
5 best WordPress translation plugins are:
WPML
This is one of the most popular WordPress plugins despite being a premium version. It does come with a truckload of features that let you create a multilingual website effortlessly. After you have decided on the website language, your content gets translated by the WPML with the help of its side-by-side editor.
Aspects like theme text, widget text, Page builder designs, and others get translated with WPML. Moreover, the translated versions are all SEO friendly, and it also curates a 100% authentic version which Google fully indexes. One of its most helpful attributes it the Translation Manager. With this, you can connect with external translation services straight from the dashboard.
Polylang
The first of the self-translate options asks you to have skilled language proficiency so that you can translate yourself. This plugin is extremely easy to use and manage your multilingual website.
Specify the languages you need from your settings screen.
Select unique 2-letter code language.
You can select how the language appears on your site by adding a flag to it.
With this, you can go for translating only the top-performing content.
Weglot
It may prove to be a bit expensive, but it's also very convenient as it contains a good many numbers of time-saving features. You will have to connect the WordPress site to a cloud-based Weglot service. This automatically translates an entire website with the help of machine translation. Moreover, you can edit these machine translations manually within the user-friendly interface of Weglot.
GTranslate
It emerges as a basic plugin creating a distinctive multilingual version of your website. You can add a drop-down widget coupled with country flags. Users get to translate the content using Google Translate. It is a 100% free version, takes less time, and includes diverse languages as it is automatic.
Babble
An open-source translation plugin, Babble is known for being one of the fastest. You can download it from the GitHub repository. You get to translate your website content into innumerable languages!
Ready to pick one? Get set go!