Here's What We are Known For
WordPress Studio is a one-stop solution provider for all your WordPress needs. Be it a small WordPress tweaking or developing a custom corporate website with a complicated back-end system we are equipped to help. Our WordPress team is backed by a small team of talented UX specialists and UI designers who can come up with an awesome interactive front-end for you. We are in this business for the last 10 years and have helped our clients across the globe to build Scalable, Secure, and Rich WordPress Solutions. 
We provide WordPress development services including custom websites, themes, plugins, and WooCommerce development for all industries.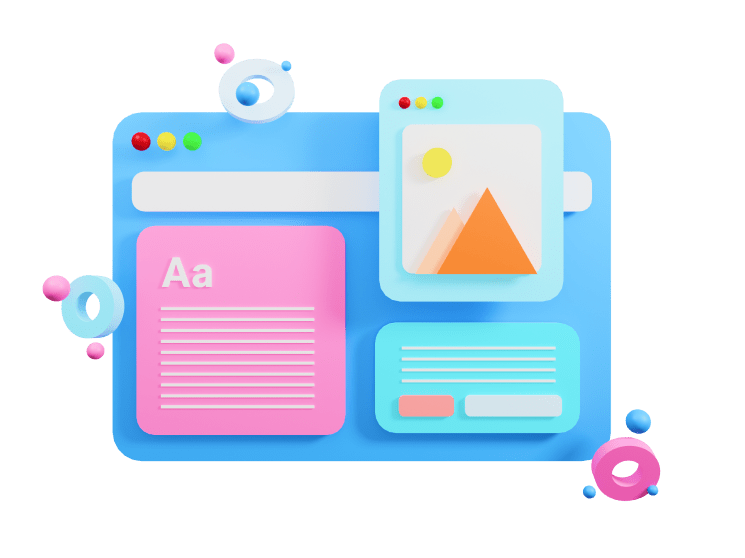 Custom Website Design & Development
WordPress Studio is a one-stop solution for small, medium, and corporate-sized companies. We can help you build a secure, high-performing, and easily upgradable WordPress website envisioning your business needs. Go through a popular website (E3IQ) that we have designed and developed recently.

Enterprise AR/VR/XR Solution providers for training and operations
E3IQ
E3IQ has transformed the process of enterprise training and operation space using AR(Augmented Reality), VR(Virtual Reality), and MR (Mixed Reality). A startup that uses immersive technologies to assist enterprises in their endeavors to transform the workplace and consumer experiences through their WordPress Website.

The E3IQ WordPress website development portrays the company's core functions and ideas.
eCommerce Solutions Provider
Our WordPress experts provide exceptional eCommerce development services by creating cutting-edge online storefronts and sophisticated B2B & B2C online marketplaces with our proficiency in the latest technologies. Take a look at INK – An eCommerce website that gives user's a chance to customize the product before giving the order.

An eCommerce platform for design & customize your apparels
Ink
INK is a product of Black Sheep Cycling who provides sports garments for the Olympics. It's a custom apparel company based in Alabama, USA. We designed and built a WordPress site with a WooCommerce store for them, and integrated a premium Kit Builder plugin with it to help them give their customers options of customizing Apparel on the go.
Their eCommerce website design has revolutionized the custom apparel business.
Custom Theme Design & Development
WordPress studio has a dedicated team that focuses on researching the latest trends and developing custom WordPress themes. For that our battle-tested developers adhere to modern UI components to build the best possible User Experience (UX) without compromising the quality. Go through Prime Studio's awesome features for different business verticals.

A Creative WordPress Multipurpose Theme
Prime Studio
A multipurpose WordPress theme for Salon, Spa, Plumbing, creative studio, photography, and much more. Use this theme to easily build a website for your personal or business requirements. More than 200 businesses have opted to use this theme to build their website hassle-free. It has already produced a 4.7 rating on the Themeforest marketplace.

Figma/Sketch/PSD to HTML/WordPress Conversion
WordPress Studio helps you perfectly convert Figma/ Sketch/ PSD design into Responsive, Browser Compatible, SEO Friendly, and W3C Compliant WordPress website. Check the website of DWS – the content marketing service providers

A leading service based website for professional content writers in India
DWS
This service-based website contains 35+ custom-designed pages. It showcases the different types of writing services available in DWS. It provides an easy-to-use UI for customers to give customized orders for content writing in a particular category with a specified no. of words, quantity, and package selection.
The Process We Follow
The process followed by WordPress studio is simple as we use the agile software development method. The whole steps for defining, designing, testing, and implementing a WordPress project evolve through the collaborative effort of self-organizing and cross-functional teams, along with the clients.
A thorough analysis of the project requirements and defining the problem we want to solve.

02
Brainstorming, UX
& Wireframing
Brainstorming realistic & unique ideas to high fidelity mockups and prototyping.

03
UI Design, Client
Feedback &
Approval
Researching UX and interaction design following the UI Design. Discussing and implementing multiple revisions as per the client's feedback.

Developing and testing the website for functionalities and device compatibilities.

It includes deploying changes to the live URL. ( AWS, G-Cloud, Azure), 'Certified Server Solutions Architect'.

Expansion and/or modification of the website functionality, debugging, and creation of supplementary solutions.

Explore Our Featured Insights
Here are some authoritative information and statistical data on WordPress Studio's contribution to the world of businesses using WordPress.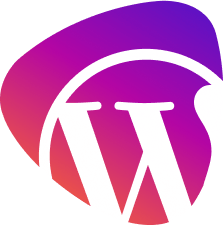 WordPress Studio
What our clients think
WordPress studio works on flexible engagement models which allows our clients to hire a team of skilled wordpress developers without any extra cost.
WordPress Studio was one of the first to quickly respond to my requirements among few others and came with an end-to-end solution: They are the ones who can deliver quality work/excellence to the level of pixel perfection – with whom I can communicate easily, responded quickly, and is familiar with building custom WordPress. Throughout the development, they went above and beyond the contract to deliver. I would highly recommend working with WordPress Studio.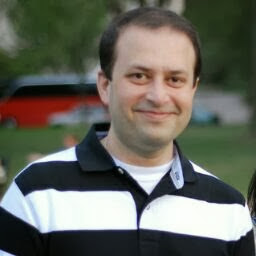 Really great Upworker. Great turnaround times, excellent value for money, and genuinely good at what they do. Would definitely recommend her and will use it again. They produced an excellent WordPress site at a very competitive price. The site was optimized for speed, built with high WordPress coding standards, and top quality.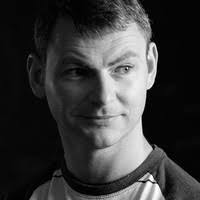 This was our first experience with Upwork – and did work very well. I am very pleased with the end result. We will consider using Vaishnavi Patel from WordPress Studio again.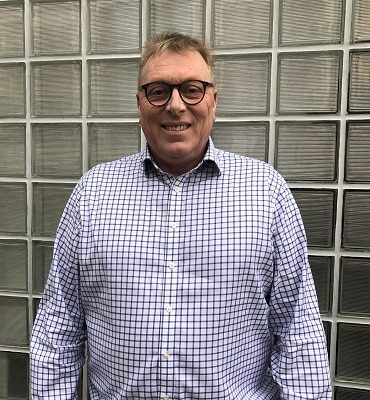 Weekly Top Reads
Stay tuned with us and get insights into latest WordPress trends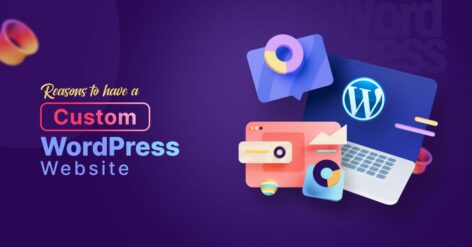 Reasons to have a Custom WordPress Website
There are a lot of reasons for having a WordPress website. It depends on the business segment, the features they need, etc. In this article, we will discuss the reasons why people must choose a custom WordPress website. Let's check them out: 1) The website should be 100% unique and tailored to the brand and audience.2) Instead of having changed your needs to suit a theme you will get a website that is developed to suit your needs.3) You have the freedom to choose any colors of your choice.4) You will have full control over the content and hence you can make sure that users are seeing exactly what you want to show them.5) The adjustments and modifications can be made as per your specifications.6) Many agencies developer provide you the training on the use of the backend.7) Security is a major reason for any business and we all know…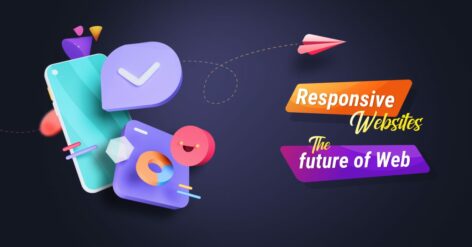 Responsive Websites | The future of Web
For the last few years, the use of mobile phones and tablets has increased dramatically. People are spending more time using their mobile devices as compared to desktops and laptops. Even various companies have launched their mobile apps too through which it has become easier to get interacted with the services or to purchase something online directly through the mobiles. Now, what does a responsive website mean? A responsive website or a responsive web design resembles that a particular website can adapt itself according to different device screen sizes automatically whether the person is using a desktop or a mobile phone or a tablet. Due to these many companies were in tension that it might affect their online presence while many of them believe that they have to invest them for two versions one for the desktop and another for the mobile.Hopefully, those stress days are not coming back anymore…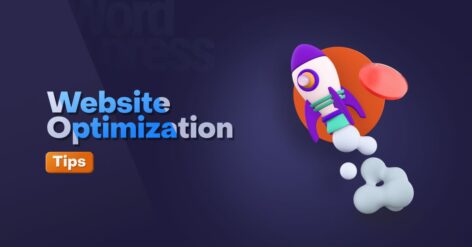 Website Optimization Tips
Well, this is a short blog if you are looking to improve the rankings of the web pages on the search engines such as Google, Bing, etc. There are many paths to acquire this. Let us discuss a few basic points and easy-to-implement optimization tips that will help in boosting up your rankings.Must have a Responsive Design:A responsive web design is a must nowadays as Google is strictly watching out the websites that are not mobile responsive. Almost 99% of individuals are using smartphones and tablets for browsing the internet so every website owner must keep an eye that their website must be responsive to all devices.Website Speed Improvement:As we are in the digital age where the speed of the internet is getting faster, almost every person had made their habit that they need to get the solution as fast as possible. So you need to check your website speed…
Access To Trusted Technologies
FAQ, How Can We Help?
Here are some frequently asked questions by our clients related to custom WordPress development
What are the WordPress development services WordPress Studio provides?
WordPress studio has been transforming businesses online since 2014. Below is the area of expertise on which we are being called:
a. WordPress Website Development
b. Custom WordPress Development
c. WordPress CMS Development
d. WordPress Customization and Modification
e. WooCommerce Development/ WordPress eCommerce Development
f. WordPress Installation and Configuration
g. WordPress Blog Development
h. WordPress Themes & Plugins Development
i. WordPress Migration
j. WordPress Support & Maintenance
What Project Development process do your WordPress experts follow?
The approach or the project development cycle we follow in WordPress Studio is as below:
a. Requirement Analysis
b. Brainstorming, UX & Wireframing
c. UI Design, Client Feedback, and Approval
d. Development and Testing
e. Deployment
f. Support & Maintenance
What are the USP's of WordPress Studio
We are a team of professional WordPress developers with 9+ years of domain expertise. Moreover, we are reviewed by the startups to be the top-rated WordPress development company to provide their business with the desired results. Our USPs are:
a. Top-notch WordPress services and solutions for your business.
b. Excellent design considering the UX for the best conversion
c. Quality websites with strong coding frameworks.
c. A dedicated project manager to monitor and update on the sprint progress.
d. Most of the clients we have served are based out of the US, UK, and Canada. So there will be no working hassles regarding time zone differences.
e. We provide our services at the most competitive rates in the markets.
f. We provide flexible working models to work on the projects.
Do your WordPress Developers charge on an hourly basis?
It depends on the size and type of project. Mainly the fixed price model is preferred by the small or medium scope and short-term projects. But for big projects, our clients prefer hourly and monthly-based engagement models.
What kind of software development clients do you serve?
Most of our clients are Small businesses, Startups, ISVs, Clients with medium-sized projects, SMEs, and corporates too. We have served almost all industries including education, Renewable Energy, Education, IT and services, Transportation and Logistics, Media, Entertainment, Healthcare, Finance and Economy, Automotive, Food & Beverage, etc.
Can I manage my WordPress development team?
Yes, this flexible option of managing a team of your own is also available for our clients. Also, our project managers and business analysts will provide you with regular project status reports. We use a combination of methods like emails, chat messages, and ad-hoc meetings like teleconferences, or live chat.
Do you sign an NDA with your WordPress developers?
WordPress Studio follows a fast, effective, and client-centric onboarding process. Our engagement process includes initial discussion on the project, scope to decide on the business USPs and risks. The next phase includes technical discussion along with resource identification. After deciding on the KPIs the project documentation is made followed by the Non-Disclosure Agreement [NDA], master service agreement [MSA], and the Statement Of Work [SOW].
Why should I hire a professional web development company like WordPress Studio when I can get my work done by a freelancer or a relative/friend who can do it for a more competitive price (sometimes even free)?
A – WordPress Studio's expert resources cost more than hiring freelancers or a novice team. Our services come with benefits that include accelerated learning ramp-up and faster time to software delivery. We use parameters like Units of work, cost per unit, and project complexity to estimate the total cost.
How much do you charge for development services?
The WordPress development service charge is completely corporate depends on the project complexity, size, and urgency. You can schedule a "Free Consultation Call" with us to get the precise details about the project quotation.
How much does it cost to create a website?
It depends on the business requirements and features of the website. It generally starts from a lower range of $x and ranging higher depending on your unique needs.