Responsive Websites | The future of Web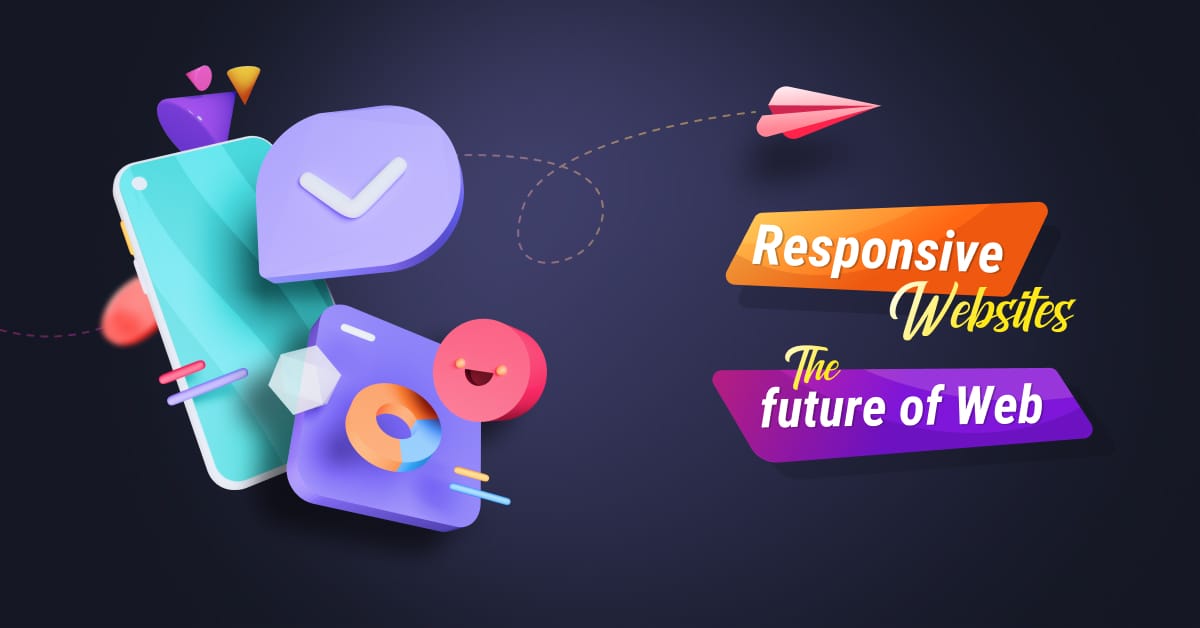 For the last few years, the use of mobile phones and tablets has increased dramatically. People are spending more time using their mobile devices as compared to desktops and laptops. Even various companies have launched their mobile apps too through which it has become easier to get interacted with the services or to purchase something online directly through the mobiles. Now, what does a responsive website mean? A responsive website or a responsive web design resembles that a particular website can adapt itself according to different device screen sizes automatically whether the person is using a desktop or a mobile phone or a tablet. Due to these many companies were in tension that it might affect their online presence while many of them believe that they have to invest them for two versions one for the desktop and another for the mobile.

Hopefully, those stress days are not coming back anymore and the responsive website has arrived in the market that allows your agency to have one single website with both the versions i.e one for the desktop and another for the mobile users. There is a huge difference between a responsive website and a mobile-friendly website. A mobile-friendly website will have a good view on mobile devices but can be harder to navigate on some devices. Whereas a responsive website allows your single website to adapt to any screen size being viewed.

There are many key benefits of having a responsive website. Let's check them out:

1) Gain in Mobile Traffic:
According to a survey, more than half of the traffic comes through mobile devices. And due to this reason, companies need to develop and maintain websites that can be fit to any screen size or device. This will help the users from getting rid of the distorted images and layouts.

2) Low Bounce Rate:
Bounce rate is one of the most important parts that can be improved by having responsive websites. A website bounce rate refers to the time a visitor spends on your website. If the responsive website is providing a better user experience then there is more chance that the customer will get attached to your website. High bounce rates create a negative adjustment in Google search ranking and this nobody wants on their websites.

3) Fast Page Loading Time:
A responsive website loads faster on every device, especially on mobiles and tablets. It takes less time for a page to load that directly impacts your visitors. According to research, many people will not visit your website if the website page takes more than 3 seconds to load. So every website should be optimized for page speeds not only for the user experiences but also to get in the eyes of Google as fast loading sites appear first in the search results.

4) SEO:
One of the best advantages of responsive websites is that it improves search engine rankings. Responsive websites allow defining only one URL for the site. It brings more traffic to the website. Due to this, a relationship gets established between the audience and the business, the search engines need to maintain the index of the site.

5) Better User Experience:
Responsive websites increase user experiences. It indicates the quality of user experiences is the time users spend on a particular website. If the user will face any navigation issues or delay in opening your website they will not stay more. If the website scales and adapts to every screen size, you will see that the user experience is better. This will also result in increasing the sales of your business and also making connections with loyal customers.

6) High Conversion Rates:
If a user is spending more time on your website, it will improve the user experience and lead the trust to a better conversion rate. The users will go through your products and services in detail and they will get enough time to decide to opt for your services. This works effectively in increasing the conversion rate for your website.

Let's conclude now:
A responsive website enables the website owners to think about the look and feel of the website and they don't have to worry about multiple coding. So I believe you must be aware of the benefits of having a responsive website now. If you have any queries or any new points that you want to add to this blog comment below.