Acquaint yourself with WordPress Push Notification Plugins for Web and Mobile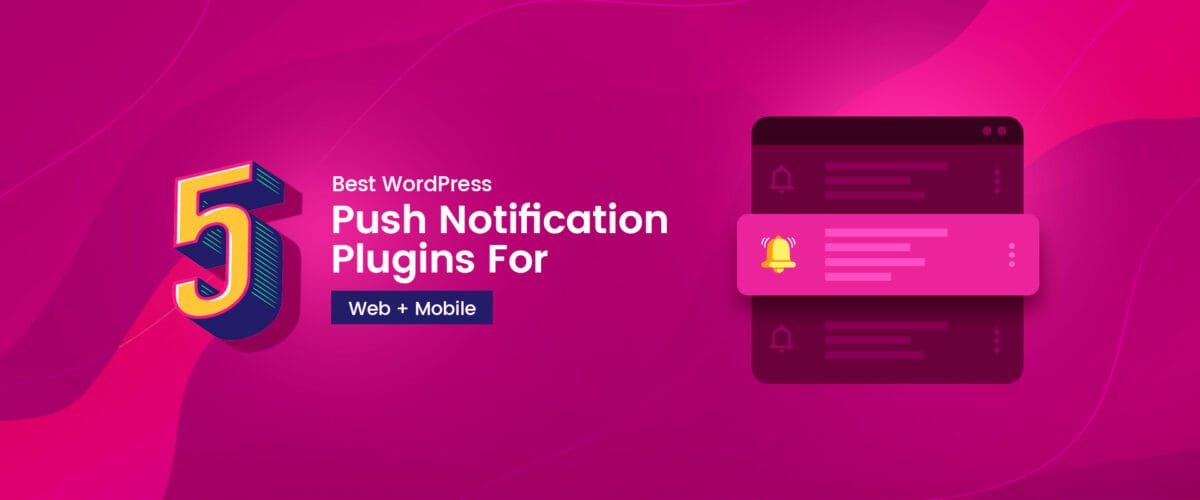 Push notifications help you to inform visitors about new developments in your website and increase social media engagement. The announcement appears on the reader's mobile or desktop to promote your business. Push notification plugins help you to improve traffic to your site and encourage a visitor to return to your site.
Take note of the best WordPress push notification plugins to generate sales and build a community of enthusiasts.
PushEngage Web Push Notifications
PushEngage helps you send push notifications to desktop and mobile versions of Chrome, Firefox, and Samsung Internet Browser. It is enabled with automatic responders and easy segmentation, where visitors are segmented based on URL from which they can accept browser notification. It can send notifications to users from specific geo-locations which is known as Geotargeting.
You can also add one or more call to action buttons for visitors to act immediately.
Push Notifications for WordPress by PushAssist
PushAssist furnishes a dedicated WordPress plugin for Chrome, Desktop, and Safari OS. It has enabled scheduling and personalizations which help you deliver personal messages. It supports 3,000 subscribers in the free version combined with unlimited notifications. The premium version starts at $9 per month and boasts of various features.
It helps you to preview your notification and a long list of notification templates to choose from. Detailed analytics about your website is also provided.
OneSignal – Web Push Notifications
It provides unlimited desktop push notifications which support Safari, Chrome, and Firefox browsers. It has various timing and display options to choose from combined with A/B testing to select messages with better conversion rates.
You can send reminders to occasional visitors to your site who have not visited it in recent times. OneSignal enables you to post messages on a scheduled time in the future to allow readers in different time zones to read your content.
Roost is easy to set up and simple to run on browsers such as Firefox, Safari, and Chrome. You can send notifications within minutes of the installation of this plugin. Here, messages can be posted on a one-to-one basis or in selected groups. Announcements can be accompanied by images or custom headlines. User readability is increased with relevant messages sent to specific groups of people.
It makes it interesting for readers with its Bell feature. It assists readers to read recent notifications and urgent messages first. Your content connects with readers and helps increase social media engagement.
SendPulse plugin for WordPress — web push
It is a free push notification available in WordPress, aiding you to make instant announcements to your subscribers. You can notify readers of a new item available on your store or about an original blog post up on your site. It helps to retain visitors and increase their engagement.
Cross-browser compatibility, personalized messaging, A/B split testing and offline notifications have helped SendPulse gain popularity among bloggers. Under the free version, you can include 2,500 subscribers along with 15,000 messages per month.
Make sure that you use push notifications judiciously and create engaging content that'll arrest the attention of your users. It should be used as reminders to your viewers about your site to ensure you stay in the long game of relationship building.