Divi vs Avada- A Brief Comparison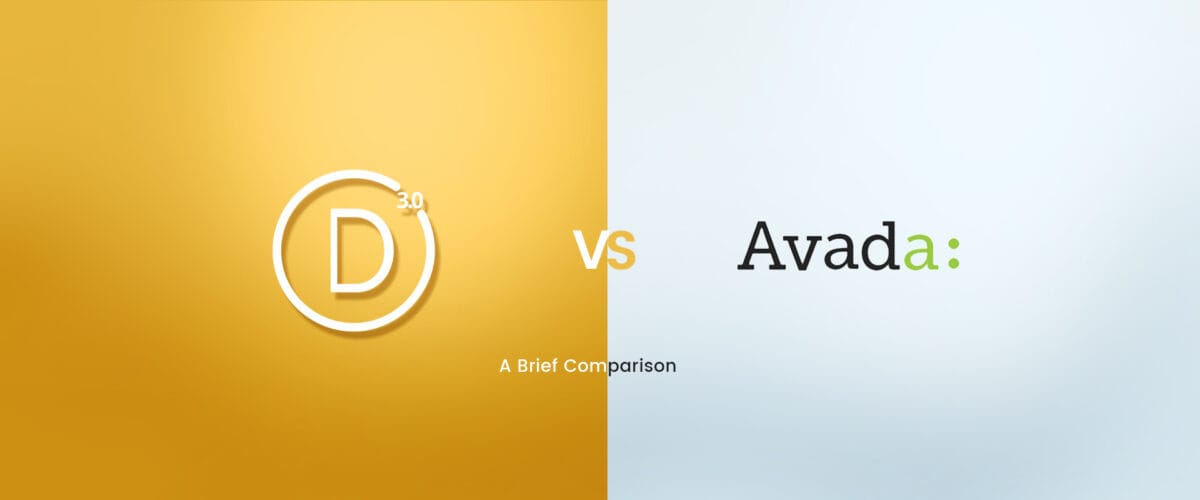 The way in which a website is presented, its style and design, are essential aspects. WordPress site owners pay particular attention to the style quotient of a website. And both Divi and AVADA help in this process.
Using such multipurpose themes, WordPress site owners can change the way their websites look. In addition, these themes are also helpful in creating a suitable format and appearance for the websites. So, if anyone is looking for a new theme for his content, these are two of the best choices.
Both Divi from Elegant Themes and AVADA, the top-rated theme according to many, offers a variety of features. These can be used for enhancing the appearance of a website, blog, and almost anything else.
Why go for these two in particular?
On the one hand, you have Divi which has a growing collection of 20 pre-built layouts and themes. While on the other side, there is AVADA which allows WordPress users to download a design and only add their content to it.
When it comes to speed, however, AVADA lets the user create a WordPress site more swiftly. For example, AVADA 4 has an impressive collection of more than 18 layouts to choose from; some of those are as follows:
Hotel
Architecture
Cafe
Gym
Travel
Lifestyle and many more.
Another thing that one should keep in mind is that the downloading of these AVADA layouts is very simple. So, you can expect to start your WordPress site even quicker than you think.
Below is a comparison between Divi and AVADA to give you a comprehensive idea.
When one speaks of user-friendliness, Divi holds the edge over AVADA. It is a plug-in that is compatible with different types of themes. AVADA, on the other hand, does not give this freedom.
Although both Divi and AVADA use Shortcodes, Divi enables its users to simplify them utilizing a drag and drop editor. One also needs to keep in mind that Divi can show the edits within a short period.
However, if the person is an AVADA user, then he/she will first have to refresh the page and then wait for the results.
Joining the Elegant Themes club which will cost around 52 pounds is a must to get full access to Divi. And if one is willing to pay 67.66 pounds, then one will get unlimited access to all of their themes and plug-ins.
Coming to AVADA, once a person becomes a member of ThemeForest, he/she can get access to their themes for six months at the cost of around 45 pounds. Moreover, if they pay 14 pounds more, they can extend this accessibility up to a full year. AVADA, in addition to all of these, also has lifetime updates for every purchase.
It is only in this particular case that both Divi and AVADA provide almost similar, meaning round-the-clock support. You can even extend the period for which they provide support, provided you are willing to pay extra.
After going through these criteria, it is indeed difficult for a person to decide which one holds the edge over the other. Both of these themes provide excellent features and offers, and one needs to make the final decision according to one's requirement.