Tips to Buy a Suitable Theme from ThemeForest for WordPress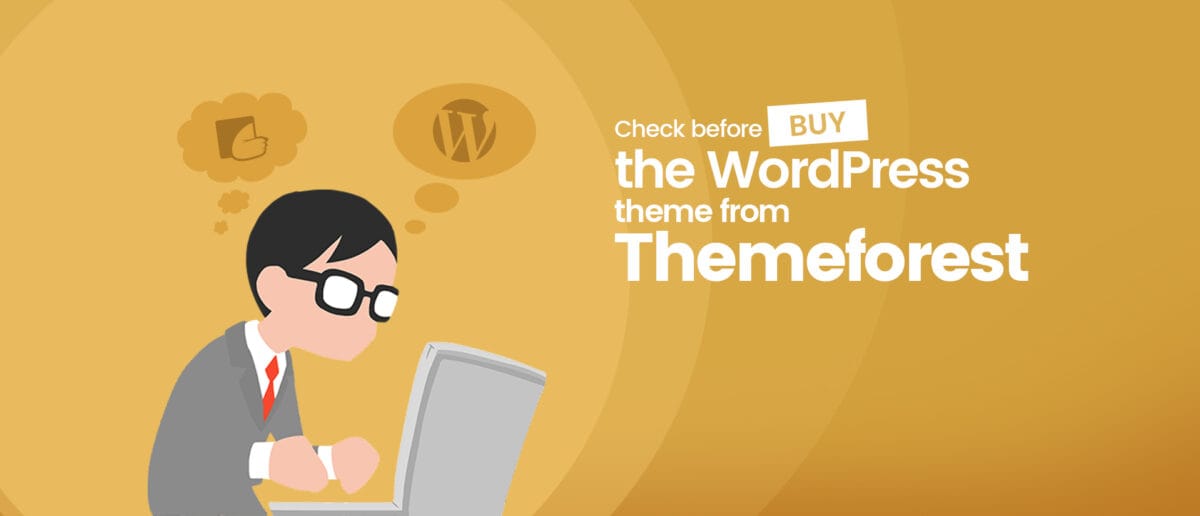 ThemeForest is a world-famous marketplace for themes. It connects you with WordPress theme developers who satisfy your requirements. There are more than five million buyers here who search for the most excellent themes for their blog or website. It is a difficult task to choose a single theme from over 11,000 WordPress themes.
Keep the following points in mind before you buy a theme.
Cross-browser compatibility
User experience will vary if your theme is not compatible with major web browsers. It will decrease your conversion rate and reduce client retention. Modern themes for WordPress are compatible with Internet Explorer, Google Chrome, Safari, and Mozilla Firefox. You may also add Opera to the above list to satisfy viewers.
You may be satisfied with the theme's promotional material, but if not, you must test the idea on all platforms. It must guarantee similar and superior performance on every browser test.
Examine the number of sales
Sales are an essential feature on ThemeForest as you gauge the figure and decide on its popularity. The Higher the sales figure, the higher the satisfaction you gain with that theme. It is a good indicator that the theme is a favorite among users.
All data available on ThemeForest is public which helps you make the right decision. They aid in assessing the theme's quality and ensure that the developer will come out with updates. Additionally, it should not be the sole criterion for your purchase decision.
Check the theme's review rating
Review rating is another essential parameter to help you decide on the best theme for your blog. Scores also signify the theme's quality and popularity, which guide you to a more elegant class of themes. A 4.5-star rating is considered ideal for any theme. However, you can follow the scores mentioned below –
Avada – 4.77
Enfold – 4.84
Kalium – 4.92
X Theme – 4.75
Along with the ratings, you should also have a detailed insight into the comments section. 'Already using the theme' and 'Thinking about using the theme' are critical comments that you should pay heed to.
Evaluate theme without any influence from images
Visual previews with high quality, specific images of themes are quite often deceptive. You must not fall prey to stunning images with exquisite graphics. You may whiten the pictures at the demo test and evaluate them thereof.
You must get an accurate view of what you plan to keep for your blog. Your preview must outweigh the cost you are about to incur. It will also give you an opportunity to test most of the theme's customization settings which include different layouts and backgrounds.
Buy an updated theme
Lastly, an old theme may have compatibility issues. Furthermore, there may be security vulnerabilities that may harm your system. Do not select a theme that is seldom used and the one that might not be updated again. Check the last updated date for your particular theme, and you choose accordingly.
These are some of the essential things that you must keep in mind while buying the perfect theme from ThemeForest. Choose wisely.