Top-Rated WordPress Security Plugins You Can Opt for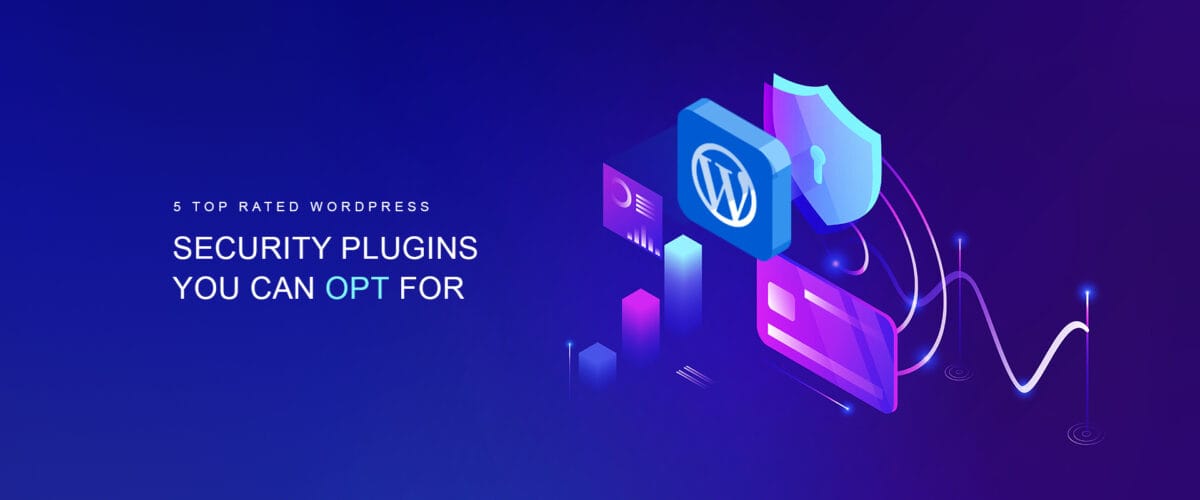 Security plugins for WordPress become essential to keep your website content safe from data theft. While you may get many options, some of them are better than others. Check out the list of the 5 best plugins that have ruled the market for a long time now.
Talk about CMS, and the first name to strike in your mind is probably WordPress. Nevertheless, it comes with security vulnerabilities that can be breached. So, to counter these weaknesses and keep your site or blog safe, you can go for security plugins.
Now, when there are too many options to choose from, the question of making the right choice arises. Going for the wrong plugin may not fulfill the purpose altogether. So, here's a list of the five most appreciated security plugins that narrow down your search.
Top 5 security plugins for WordPress:
WP Security and Firewall is among the most widely used and security plugins for protecting WordPress. It is also among the most easily used Plugins as its configuration is straightforward, and you can do it without any specific technical skills too. It comes with a bifurcation of three features, namely advanced, intermediate and basic.
Some of its best features include –
It comes with a blacklisting tool. Here, you can block a person by setting up specific requirements.
You can also use it to back up files with .wp-config and .htaccess tagging.
You get it free without the interference of upselling.
Also widely known as the Better WP Security, iThemes Security Plugin comes with more than thirty options to safeguard your blog or website. Along with the best vulnerability, password strength and software obsolesce detection programming, it has –
Capabilities of file change detection to alert the intrusion.
Integration of Google reCAPTCHA as an added layer of protection.
A complexity layer for protecting authentication keys.
Widely recognized as the best free security plugin for WordPress, Wordfence Security also comes with –
Security monitoring in real-time
Protection from attacks of brute force
Reliable protection for the login page
Blacklisting of malignant IP
Automatic blocking of offending IP addresses and websites
It comes in two versions – paid and free. Although, its free version comes with enough security measures to counter intrusive sites or activities. Other commonly appreciated features of Sucuri Security include:
Automatic scanning of the website
Option to restore & repair the site
Malware scanning and clean-up
Strengthening the present security protocol followed by your website
Blacklist monitoring
Monitoring of files' integrity
Although comparatively newer in the market, SecuPress is not far behind when looking for a powerful security plugin for WordPress. It also comes in both free and paid versions.
Its most striking features include:
A UI you can use without much technical knowledge
Firewall for malware protection
Blocking of malignant IP
Security key protection
Anti-brute force login
These five security Plugins are winning the game despite the presence of similar innumerable plugins. With all of their remarkable features, you can now go for the one that best suits your needs.