Why WordPress CMS is best for Startups?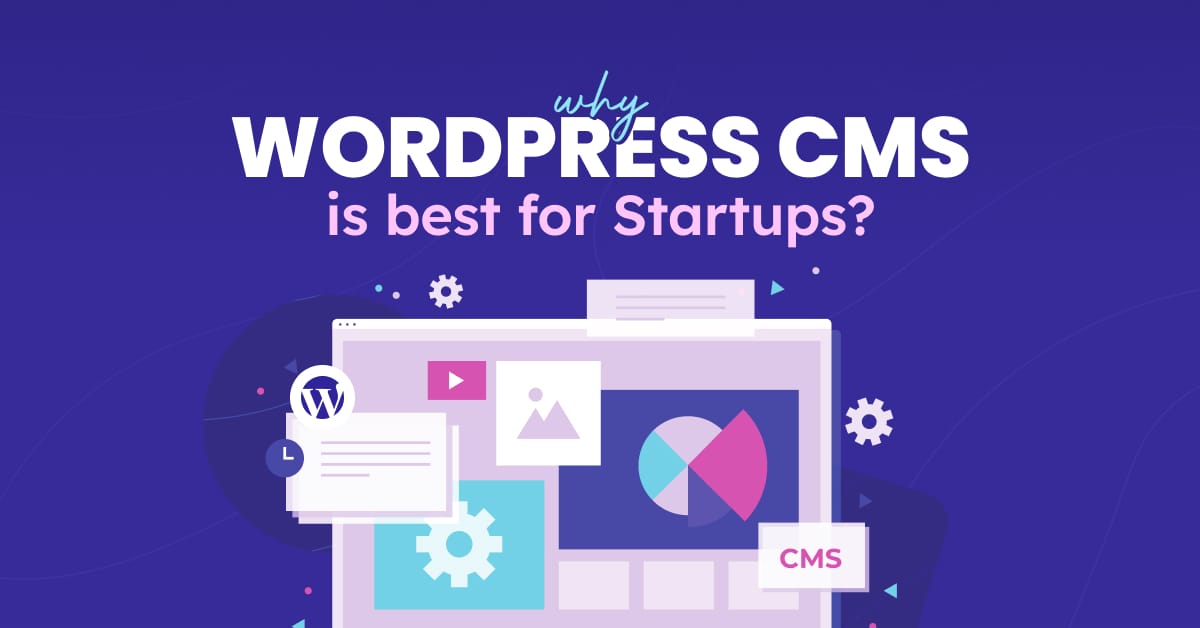 A website is one of the most important things that everyone needs when it comes to starting up a new business. Many businesses and startups have confused that why they should use WordPress for their business or startup websites. So, in this blog, I am going to tell you why you should use WordPress for your startup or business websites.

WordPress is a free Content Management System that is used to build personal blogs, news websites, or even professional online business websites like; e-commerce stores, investment advisory firms, podcast sites, etc. It's easy to build and customize a WordPress website even if a user has no coding knowledge.

Let us quickly have a look at some of the reasons why WordPress is the best platform for your business or startup website:

1) Free to Use:
As a startup, a problem that everyone faces is the financial issue. Many new businesses will appreciate the chance to get started with their website free of cost. WordPress is an open-source content management system that you can easily download at no cost. Whether you want to set up an eCommerce website, build a personal blog, or you want to build a portfolio website, WordPress is the best option available.

2) Single Page Website:
During the initial stage, startups are all about launching a product using an online platform. So generally, a startup will select a single-page type of website which is easy to scroll down and convey everything about scope in a single page. And for such a type of website, WordPress works best when it comes to produce such one page and the multi-purpose themes add greater value to the functionalities drastically.

3) Mobile Responsiveness:
We mainly use our smartphones to surf any website. Earlier, one has to launch a separate mobile version of their website to grab the attention of mobile users. But with WordPress, users get a bunch of mobile-friendly themes embedded in it. So, it will ultimately drive more traffic to your website.

4) Flexible:
The WordPress platform is very intuitive and flexible. With WordPress, you will get a combo of multiple beautiful design themes, plenty of useful widgets, and add-on plugins altogether. From developing a simple website to a powerful e-commerce business website, WordPress accepts all the vulnerabilities with the greatest strength. These powerful features help WordPress make it a perfect choice for all manner of website development.

5) Search Engine Optimization:
Startups are all about reaching people through different mediums. SEO provides great value to startups as it organically brings traffic to their website which in turn enables them to target the right people.
WordPress is designed to be SEO-friendly. WordPress sites tend to rank higher than others in search engines. That's because WordPress is written using simple and high-standard clean codes. You can use Yoast SEO plugins to further optimize your website.

I believe the factors that I havecovered up in thisblog are appropriate to render you with enough reasons to settle on WordPress as your website CMS. It's an ideal option to found out an internet site swiftly with the smallest amountofexpense.