WP Development Trends 2021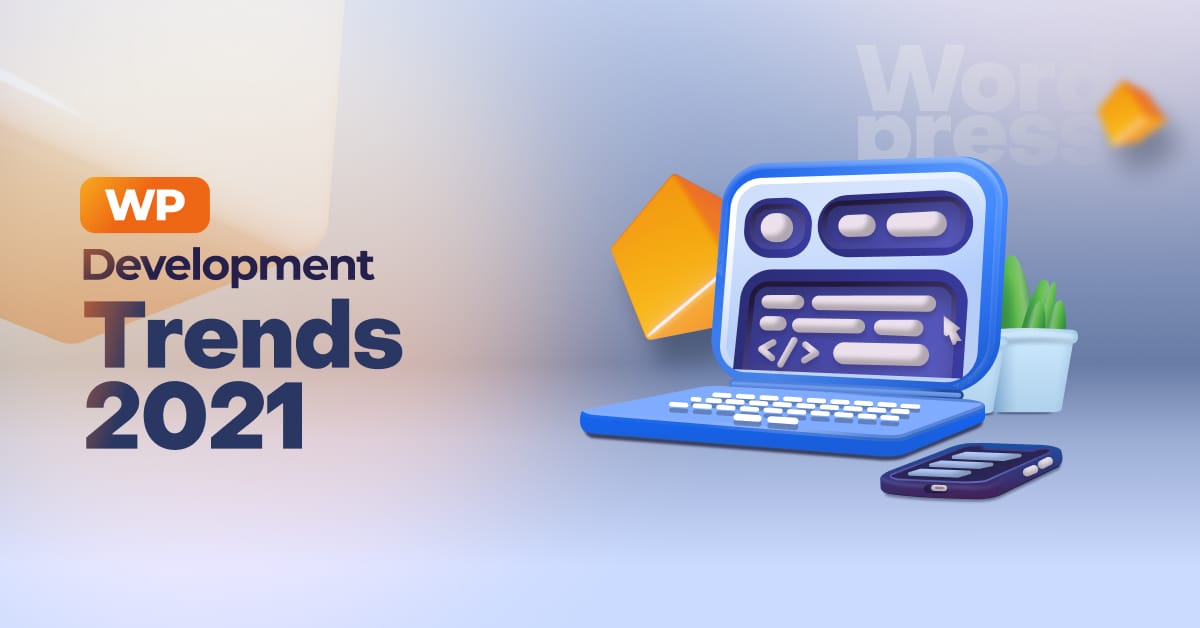 As we all know WordPress is the leading content management system among all the existing platforms available in the market. A lot of people ask whether WordPress is relevant or not? The answer is "Yes".
WordPress is considered the most popular platform in this evolving industry. As technology keeps changing or we can say updating, we could sense the advancements happening throughout the year, so it's very important to know about the latest development trends.
It doesn't matter whether one has a WordPress website or you want to opt for WordPress web development. You have to stay updated with the recent developments in WordPress to deliver the best user experience. So let us dive deeper into some of the web development horizons to explore new trends in 2021.
1) PWA – Progressive Web Apps:
PWA is a new age in web development technology. PWA can perform similar to the native apps without any download process. It is intended to work on any platform that uses a standard-compliant browser including both desktop and mobile devices. The offline feature of PWA is quite popular. A few other benefits of PWA are faster loading, better user experience, high security, and many more.
2) Voice Search:
Voice search is one of the most amazing technologies that are available now. It has become the most popular tool for businesses as customers are now fond of using voice search assistants. Smart speakers have also boosted eCommerce through the integration of speech recognition. Voice search helps consumers to seek information regarding products through smart speakers. With voice search, people can make purchases from their smart speakers. Many big companies such as Amazon, Google, Microsoft are using this technology.
3) Augmented Reality(AR) and Virtual Reality(VR):
AR and VR provide the best-in-class experience for their users. Its main purpose is to give a real-time experience to the customers for getting a preview of their choices. AR and VR allow the customer to view 360-degree images and videos in WordPress using plugins. AR and VR were helpful during pandemic situations when most transactions took place digitally. However, technology will play its role in the eCommerce sector even after everything comes to a normal situation.
4) Chatbot:
Chatbots are software applications using natural language programming for creating human-to-human interactions. A chatbot is one of the best forms of cognitive computing models. If you are visiting a website and make an inquiry about something, you may not want a delayed response. Earlier people used to send inquiries on the website and they have to wait for 2-3 days in order to get a response. But today the scene is different, chatbots help the site owners in giving prompt responses. They are integrated into the sites and set to give responses to the most probable questions one may have.
5) Accelerated Mobile Pages:
Accelerated mobile pages make eCommerce websites convenient for users. The sale made by eCommerce websites as compared to other websites because of the speed. AMP provides higher UX making the sites they are integrated become fast when loading the content. AMP is very popular among developers as it allows them to create user-friendly web pages for users.
6) Ghost Buttons:
This is the latest trend in web development technology. It is a unique way of creating calls to action for websites. Ghost Buttons are different from the traditional CTA's as they are attractive and minimal in appearance. It appears as an invisible line that gets highlighted if someone moves the cursor over it. Ghost Buttons can make the website more elegant by using the existing design framework.
The year 2021 is going to be exciting. As per the current situation where most businesses are looking for remote solutions for their businesses, these web development trends can be very helpful. Such innovations in web development technologies can create more trends this year.